Sep 2
Finding opportunities and continuing to grow during a time of global crisis
by Marcus Ginn, Chief Executive and Co-Founder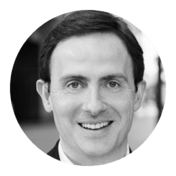 Finding opportunities whilst in the midst of a crisis as the famous saying by Einstein goes, is definitely not easy. But, our team at Edozo have proven in the past few months that by pursuing new angles, it can be done.
As we closed the office door on our Kensington premises back in February of this year, a couple of weeks before the rest of the country went into full lockdown due to the coronavirus, it was hard to predict the impact this would have on our clients and our own business.
Six months on, thanks to the hard work of the whole team at Edozo, I'm energised to be reflecting on a strong period of growth despite the temporary slow-down in the property sector.
Edozo has acquired almost 100 new clients since the beginning of March and entered two new sectors in the property market. These figures represent a healthy increase compared to the same period last year and we now have more than 500 clients signed up to our services.
As a Cloud based

ProPtech

platform, we have been able to continue developing and adding new features despite the team no longer being able to work in the same office and many working from a different village, city and even country.
One of these new product features - CAD (Computer Aided Design) compatible map files, has enabled Edozo to expand our mapping platform into the architect and house building sectors. Two of the biggest names in house building, Bellway and Berkeley Homes (Eastern Counties), have already signed up in recent weeks and are already feeding back that we are saving them a lot of time and enabling them to work more efficiently as a team.
Crucially, many businesses need to find efficiency gains right now and our simple to use, flexibly priced technology solutions help to provide that edge ensuring they will get a tangible return on investment. With our latest solutions, I believe that Edozo has found a sweet spot that has helped us to continue to acquire new customers and expand into new sectors of the property market during this tough economic period.
As we at Edozo continue to work hard to grow during this difficult period, we will also be hosting a webinar in a few weeks where property industry experts will be sharing their advice on how to find an 'edge' during tough times and ensure that our clients are able to discover opportunities, weather this crisis and emerge stronger.