Identify title boundaries in seconds.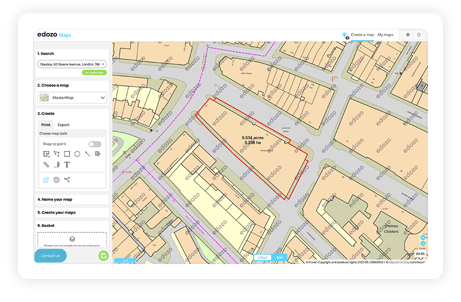 Research occupiers across all use classes - retail, leisure, industrial and office. Find transaction comparables without paying a fortune.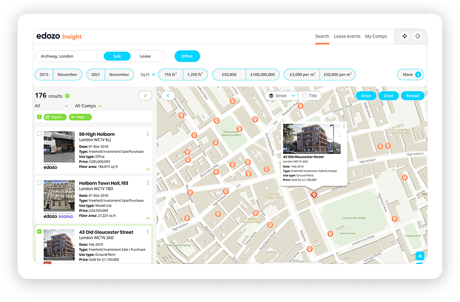 Track upcoming lease events, driven by the deal data you store on Edozo.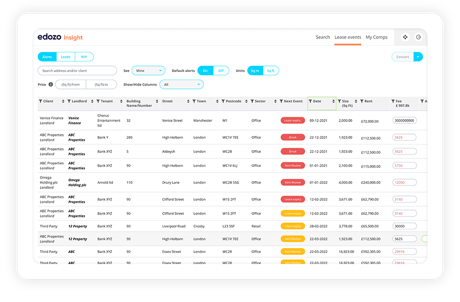 With our pioneering DVM technology™ you can save even more time. Aggregate and analyse transaction data in the locations where you work.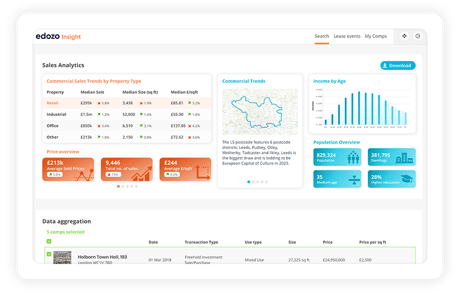 Advise your clients with the latest market information
Win more business from your data
Don't just value it. Edozo it.
Edozo for investors
Qualify investment opportunities and benchmark asset performance.
Identify and analyse comparable evidence with UK wide transaction data and desktop valuation tools.
Access the latest commercial availability, lease events, occupier and ownership data.
Make faster investment decisions
Underwrite your deals with more confidence
Maximise your portfolio income
Don't just analyse it. Edozo it.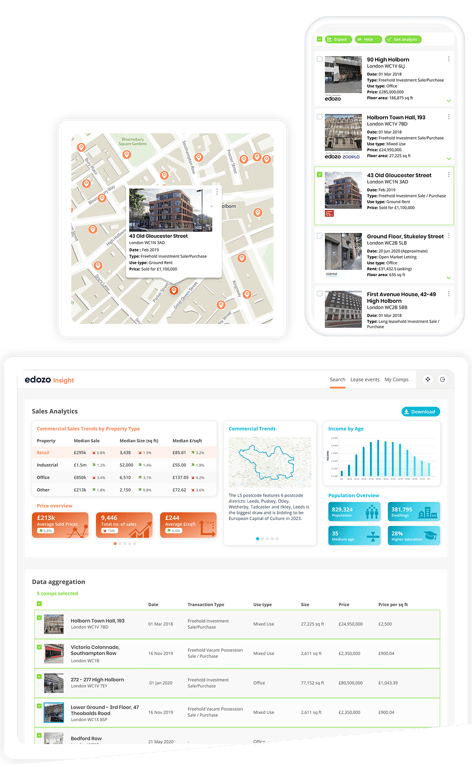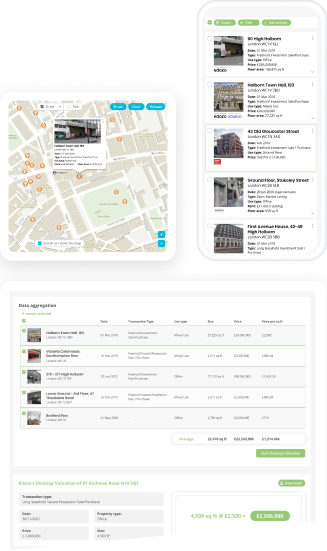 Analyse opportunities with the best availability and comparable transaction data. Benchmark the potential value of your development against recent transactions.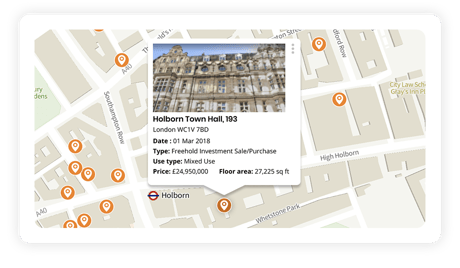 Visualise accurate title information including boundaries and ownership in seconds with our unique one-click technology™.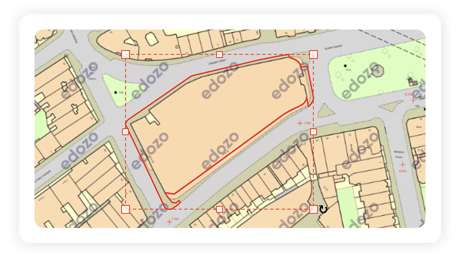 Research local occupiers with the UKs only cross-sector occupier plans system. Understand local tenant mix and covenants.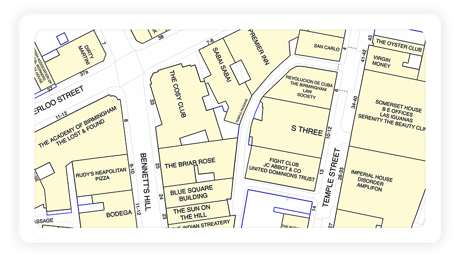 Don't just research it. Edozo it.
Edozo for architects
Simpler CAD compatible maps at a fairer price.
Create accurate title boundaries in seconds with our unique one-click technology™.
Export more intuitive data layers in CAD ready format.
Order 3D City Models compatible with any CAD package and separate layers for walls, roofs, streets, ground, water, green space, rail, etc.
Access unique market data to support planning applications and retail impact studies.
Don't just design it. Edozo it.
"Edozo is so simple to use"
White Red Architects