Nov 23
Edozo shortlisted at the UK Business Tech Awards 2020
by Marcus Ginn, Chief Executive and Co-Founder
Independent recognition of success and innovation is something to be energised by at any time but this year we are particularly proud to have been a finalist at the UK Business Tech Awards in the Property Tech Company of the Year Category.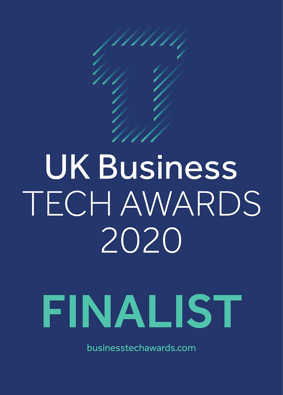 The Awards celebrate the UKs finest tech businesses and reward the innovative and exceptional application of technology. Edozo's shortlisting for a finalist place by the independent panel of some of the UK's leading tech experts came thanks to the dedicated teamwork by everyone in our company this year. Together we have focused on providing a best-in-class solution for our customers and this has enabled Edozo to not just weather the Coronavirus storm but is setting us on course to emerge stronger on the other side.
In one of our spotlight series of blogs to show our company behind the scenes recently, a team member said that what they like best about working for Edozo is that they believe the whole company has a shared passion to work together to always keep striving for improvement. This positive ethos is crucial to our business and has helped us to succeed in 2020.
Against a challenging economic backdrop, we have the wind in our sales winning hundreds more clients, expanding into new product areas including CAD mapping data, and moving into new verticals including Housebuilders and Architects whilst also gaining public testimonials from national clients.
As we turn the page into 2021, there are undoubtedly more challenges ahead but I am confident that our business and team will continue to innovate and grow. We are particularly excited about our roadmap of mapping and data features for release next year, and we look forward to serving an expanded client base with an even stronger platform.