Feb 17
Interview with Tony Horrell, Colliers International Chief Executive Officer, UK & Ireland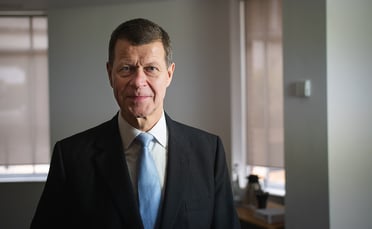 We recently sat down with Tony Horrell, Colliers International Chief Executive Officer UK &Ireland. We were keen to understand his views on the importance of technology advancements in the property sector and how technology can help Colliers better service their clients.
Why is it so important to embrace new technology?
It is all to do with people. People who are in our client organisations and our own people. So, ensuring that the demands that come from our people in our company who want to service our clients to a greater and greater extent going forward, is why we need the best technology and best access to information that we can get.
Why is saving time using technology also important to your company?
Time and efficiency in terms of undertaking work for any client is a profitability factor. But actually, more importantly for us it is about offering a better, more rounded service for our customers.
Does Edozo help you to provide that and how do you believe the Edozo platform is helping Colliers?
Edozo saves time and it is efficient. I hear it from our transactional teams, from our agency teams in terms of lease expiries and also from our advisory teams in terms of mapping.
How do you see the property sector adapting and innovating during this pandemic?
Innovation in the real estate sector and real estate services sector is important for the purposes of efficiency and providing a better service. I think the lockdown through the Covid pandemic has changed the way that people adapt or adopt different technology. I certainly see going forward that we will not travel as much as we did, or meet as much as we did. It will come back but not in the same way so relying on technological solutions will be there.
Watch the video highlights here!