Mar 17
Interview with Sara Duncan, Colliers International UK Valuations Director, UK & Ireland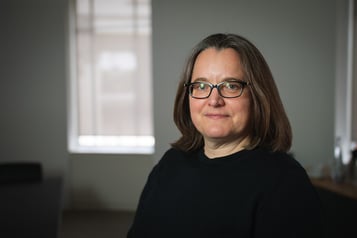 We sat down for a socially distanced interview with Sara Duncan, the Colliers International UK Valuations Director to discuss the use of Edozo in their valuation department.
Why is it important to embrace new ways of working and new tech?
For our team, our responsibility is to access all sorts of different information and due diligence for our clients and pull it together to come up with some really good quality advice. We find that we increasingly require technology to access this information.
Are the Edozo tools helping during the Pandemic?
It is absolutely essential to us, we are finding that our clients are expecting more access to data, they want real time information and accurate information. We are heavily investing in technology to make sure we can provide that to our clients.
What are the benefits of the Edozo platform?
The Edozo platform for us is really easy to use, it is intuitive, quick, simple and very easy to follow. There are features such as the Auto-Polygon™ function where you click on a map and it produces something that aligns with the Land Registry information. We have all that information instantly and are able to produce a number of maps with pretty much one click so it makes it faster, more efficient and provides accuracy for us.
How does Edozo help increase your profits?
Edozo helps increase our profits because it is efficient to use, it takes less time to produce information and it produces accurate results that we can rely on.
What are your team telling you about how they use Edozo?
The team's favourite Edozo feature is the Auto-Polygon™ function. With one click you can actually produce a Land Registry title, the red line boundary that you know will be accurate and that saves a lot of time. Day-to-day the team are using Edozo to do mapping for valuation reports primarily, that can be anything from a city centre property to a large country estate. It cuts the amount of time they have to spend in producing those plans, it makes the whole process more efficient and it is very easy to use.
Watch the video highlights here!