Apr 7
Team Member Spotlight - Nicola
We are taking you behind the scenes of edozo and introducing our team members, some might sound familiar to you and some others not, but they are all equally important and doing a phenomenal job. Let's get to know the heroes behind edozo.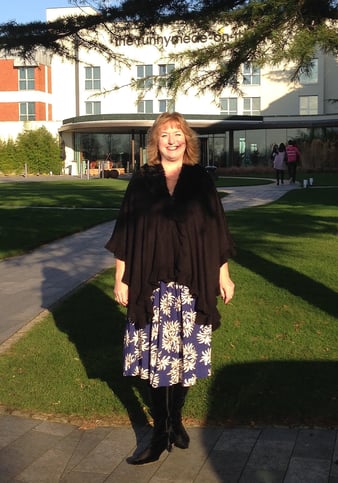 Who are you ?
Hi, my name is Nicola Chitty and I am a National Account Director for edozo. I have worked within the mapping and property industry since 2007. I help to look after and bring on board key accounts throughout the UK. I say help because at edozo, we are very much a close team and everyone plays a big part in ensuring that this is an amazing business to work for and be a part of.
What do you like most about edozo?
I haven't been with edozo for long but already I can't image working with or for anyone else. Everyone has the same aim and that is to ensure that our customers are happy, that we constantly evolve and develop features and services according to their requirements. We didn't come runners up in the UK Business Tech Awards 2020 for nothing 😊.
What are your interests outside of work?
Outside of work I love listening to live music and I usually volunteer behind the bar at a Community Charity Live Music Venue. I also love nature and walking by the water, you will usually catch me by a canal, river or the sea during my walks.
What advice would you give to your teenage self and why?
Don't worry about making the wrong decision in a career, you can always change. I started as a Paramedic, loved it but it was tough on my back so after 14 years I went into advertising, then fundraised whilst I ran charities and the rest is history. If you don't try it and put everything that you have into it, you will never know! I am proud to say that I was successful and won awards in all of them. Each experience has made me into who I am today and I don't regret any of them.
What's the weirdest food you've ever eaten and where was that?
I was brought up in Mallorca and we often ate snails, pigs trotters, bulls......., I best leave that one out.
Do you have a hidden talent? What is it?
I am a qualified PAT (portable appliance tester). I learnt the skill so that I could test toasters/kettles/lights etc when I was running a charity for the vulnerable and homeless. I hated not being able to pass them on because they weren't tested, when people couldn't even make a cup of tea because they didn't have a kettle or theirs had broken and they had no money to replace it.